RENTAL POOL OF MARINE SEISMIC EQUIPMENTS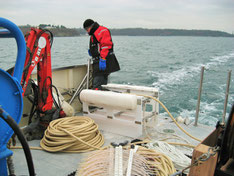 All the marine seismic equipments we manufacture are available for rent.
With over 40 years of experience, no other one could know the sparkers, energy sources or streamers, better then us !
All the instruments are tested before they leave the factory, to ensure a smooth field operation.
Always available on phone or internet support.
Get the support that only the manufacturer can provide !
---
SIG Pulse M2 : 100 to 2000 joules energy source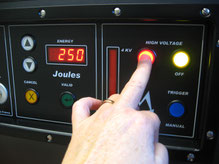 The new generation of energy source for sparker and and boomer.
From users feedback this new power supply is very easy to use and also very safe.
SIG Pulse M2 sparker/boomer energy source

100 to 2000 joules
generator required 3.7 KW rated 16 A minimum
shipping info 80x80x60 cm, 66 Kg

Sparker-electrode cable : 70 m
Streamer SIG 16.4.8.12 with 60 cable
---
Sparker/boomer 600 joules for seismic surveys
The complete sparker system for coastal surveys, or aggregate resource assessments, or seismic investigations on wind farms :
SIG 6centsparker/boomer energy source

100-150-200-250-300-350-400-600 joules
generator requirements 7.5 KVA
shipping info : 80 x 60 x 60 cm, 80 Kg

Sparker-electrode cable
Streamer SIG 16.4.8.12 with 70 m cable
---
Boomer 100 joules for shallow water surveys
This small sub-bottom profiler is ideal for ports and harbour surveys, subbottom investigations of rivers and canals :
SIG Centsparker/boomer energy source

25, 50, 75 and 100 joules
generator requirements 5KVA
shipping info : 60 x 50 x 45 cm, 63 kg

Boomer platewith 50 m cable on catamaran

shipping info : PEHD 120 x 100 x 80 cm, 80 kg

Streamer SIG 16.8.5 with 60 m cable.
---
SonarWiz Data acquisition and processing
SonarWiz.map acquisition software, to be installed on portable PC
Chesapeake interface trigger box
USB dongle key
SonarWiz.map software analog for subbottom profilers
USB serial interface.
SonarWiz 5 SBP data sheet
SonarWiz 5 SBP is the latest version of the sub-bottom profiler acquisition and processing software.
CTI-SBP-Data-Sheet-FINAL.pdf
Document Adobe Acrobat
484.5 KB
---
Marine resistivity SYSCAL Pro "deep marine"
The resistivitymeter SYSCAL Pro has a marine version, specifically designed for marine survey in high conductive medium, like sea water.
Resistivity data is collected continuously by means of a multi-channel cable.
Output current : 50 A - 2800 W - 56 A
GPS input
Reception : 10 channel
Sysmar software